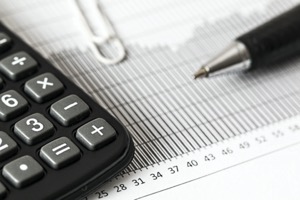 Life insurance claims should be paid within 30 days of a proper claim being submitted to the insurance company. If the claim is not paid within 30 days, it is considered delayed. Any delay of benefits will put a strain on the survivors. Claims can be denied for any number of reasons. Most of the time when claims are denied, they are not denied for good cause. They are denied for minor technicalities or for missing information on the claim or in the policy application.  A delay does not necessarily mean that your claim will be denied but a delay of more than a month or two is just unreasonable.
If your life insurance claim has been denied of delayed, call us. We know how to force the insurance company to pay your claim.
Reason why life insurance claims are delayed:
A beneficiary is a minor. When a minor child is a beneficiary, life insurance claims may be delayed until the insurance company receives information on the minor's guardian. Make sure that the guardian of the minor is included with your claim.
A spouse not named as a beneficiary in a community-property state. In community-property states, spouses may claim at least half of the proceeds of the life insurance policy.
The beneficiaries were not updated after a major life change. When people divorce, marry, have children, etc., they usually change beneficiaries on their life insurance policies. If they do not, a claim can be delayed.
No beneficiary named. When no beneficiary named, an insurance company will pay the proceeds either according to the law of the state. This may cause your life insurance claim to be delayed.
Avoid life insurance claim delays and denials. The best way to avoid delays and denials of life insurance claims is to retain an experienced life insurance attorney to help you with the claim. Your life insurance attorney will make sure that all of correct information is included with the claim. They will also let the insurance company know that they mean business. When insurance companies know that our life insurance attorneys are helping you, they are less likely to deny your claim over frivolous details.
Here are some ways to avoid delays and denials:
Provide correct information. From start to finish, provide the correct information to the insurance company. Any wrong or missing information can cause a delay or denial of the claim.
Designate a beneficiary. Always designate a beneficiary and make sure that correct beneficiaries are named. Remember to update beneficiaries after any major life change.
Pay premiums on time. Don't let your policy lapse for non-payment. Make sure that you have made arrangements for someone else to receive the invoices for premiums so that they will be paid in the event of your incapacitation.
Provide required documentation. Your insurance company will provide you with what they require prior to paying benefits. Make sure that you provide everything they require with the initial claim.
Contact Us Today
At the law firm of Mehr Fairbanks Trial Lawyers we understand the many difficulties a denied life insurance claim can be. If your key man life insurance claim has been denied, call our life insurance attorneys for help. We are prepared to fight for your right to the life insurance benefits you deserve. Call  Mehr Fairbanks Trial Lawyers without delay, for a free evaluation of your claim: 800-249-3731.