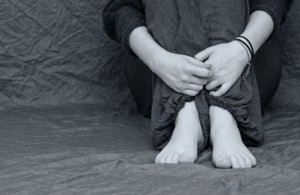 Neuropathy is a disabling condition that affects millions of people across America. Neuropathy is a painful disorder caused by malfunctioning nerves. It is hard to quantify or qualify by most medical tests, and therefore, it is a disabling condition that is often challenged by long-term disability insurance carriers.
You have been diagnosed with neuropathy and your claim for long-term disability benefits has been denied, call us. We take on big insurance companies every day. We'll fight to get you the benefits you deserve.
Understanding Neuropathy Disorders
Neuropathy occurs when nerves in the body are damaged or malfunction. Neuropathy itself is not a disease, but rather it is a condition caused by other illnesses or injury including diabetes, traumatic injuries, autoimmune disorders (such as lupus or rheumatoid arthritis), tumors, infections, genetic conditions, and toxic chemical exposure. Idiopathic neuropathy is the term used to describe neuropathies where the cause is unknown. Idiopathic neuropathy is a disabling condition that insurance companies love to deny because the symptoms are not tangible, and are difficult to test for, very by each patient, and there is no known. This makes it easy for a long-term disability insurance company to deny the claim based on the opinion of their own doctors and the patient's medical records without ever meeting the neuropathy sufferer.
People with neuropathy experience a variety of symptoms due to the damaged or malfunctioning peripheral nervous system including:
Burning, deep pain or numbness in their feet, legs, and arms
Muscle control may be grossly affected
Problems with body organs, such as the heart and digestive system
Diabetes is the most common cause of neuropathy, causing the loss of sensation in the diabetic patient's toes and feet. This often leads to injuries to the foot going unnoticed until a serious infection has occurred. Diabetic neuropathy is one of the leading causes of toe and foot amputations in the United States. Diabetic neuropathy is a progressive condition that may cause further lack of sensation in the legs fingers and hands of the diabetic patient.
Long Term Disability Insurance for Neuropathy
Bravely, many victums try to work through the excruciating pain because their long-term disability insurance provider has denied their claim. Peripheral neuropathy patient's often end up with so much pain or impaired functionality that they can no longer work. This is a classic example of why you pay for long-term disability insurance, but it won't stop big insurance companies from trying to wear you down by denying or delaying payment of the benefits that you are due.
If you have been denied long-term disability benefits due to peripheral neuropathy, diabetic neuropathy, or other forms of neuropathy, call us. We take on big insurance companies to get you paid. Don't suffer another day at the hands of the insurance company, a case evaluation with an experienced long-term disability insurance lawyer is free when you call 866-921-8719.
Contact Us
Proper presentation of your claim, consultation with treating physicians, medical records and other relevant information is essential. We are prepared to fight for your right to the long-term disability insurance benefits you deserve. Call Mehr Fairbanks Trial Lawyers without delay, for a free evaluation of your claim: 800-249-3731.