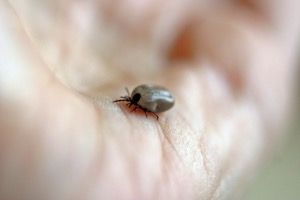 Caused by a tick bite, the disease is a bacterial infection. Many people who contract the disease have a tough time getting the correct diagnosis. The symptoms from Lyme Disease are just like many other medical conditions and can appear inconsistently.
Lyme disease often imitates conditions such as multiple sclerosis, Parkinson's disease, ALS, chronic fatigue, fibromyalgia, rheumatoid arthritis, and Alzheimer's disease. Indefinite diagnosis is common in cases of Lyme disease. Also, treating with antibiotics too soon can contribute to negative results.
These problems give the insurance company ammunition to reject a diagnosis of Lyme disease. In fact, insurance providers tend to dismiss Lyme disease as a disability altogether, alleging it is neither lasting (chronic) nor disabling.
Symptoms can include extreme pain, fatigue, joint swelling, muscle weakness, balance problems, trouble with fine motor skills, vision disorders, even heart disease. Mental and emotional disturbances can appear as well, such as attention and memory loss, disorientation, cognitive deficits, mood swings, panic and anxiety, and delusions.
When not accurately diagnosed and treated, or if early treatment is insufficient, Lyme disease can become chronic. It can spread throughout the body and affect any organ or body system.
Appealing a Denied Claim for Disability Benefits for Lyme Disease
In writing the appeal, we build out and strengthen your claim by working with your doctors. We help obtain and assemble detailed medical evidence including medical records, explanation of diagnosis, a full medical history with doctor's opinions, and current Lyme disease research and statistics.
Our attorneys consult occupational and vocational experts to objectively establish your functional limitations caused by Lyme disease. You may now live with chronic pain or fatigue, or you may have sustained heart damage or severe inflammatory arthritis. A Functional Capacity Evaluation will establish the physical level of work you are able to do in your disabled condition.
If your disability includes cognitive problems, we recommend a Neuropsychological Assessment. This will establish that your condition has affected cognitive functioning to the degree that you cannot perform the essential duties of your own occupation, or another occupation.
Demonstrating the frequency and severity of your symptoms with objective evidence is critical to the success of your claim. We will portray the real effect this illness has on your ability to do your job, or to work in other gainful occupations.
When Lyme Disease Keeps You from Working, Contact Us
With doubt around the diagnosis for Lyme disease and mistrust about its severity, disability insurance companies use these issues as tactics for denying claims for disability benefits based on Lyme disease. We are prepared for this and are ready to assist immediately.
When we review your claim and your disability insurance policy, we may also find other provisions that the insurer ignored, misrepresented or wrongly prepared. We search out all facts that can strengthen your case.
We want you to know that our attorneys will provide you with powerful and ethical legal support. We understand that winning disability benefits for Lyme disease can be highly problematic.
Our goal is to be your greatest asset, by helping you win the disability insurance benefits you are entitled to receive.
There are challenges to getting long term disability benefits for Lyme disease. Although many who suffer from this debilitating illness are unable to work, it is not generally accepted as a "disabling condition" by insurance companies.
So if your claim for long term disability insurance was denied for Lyme disease, you are not alone. You must not give up, because the insurer may not be acting in good faith or responsibly by denying your claim. Call Mehr Fairbanks Trial Lawyers without delay, for a free evaluation of your claim: 800-249-3731.