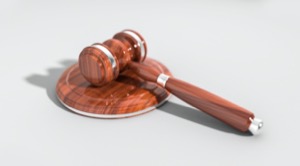 On January 31, 2017, Honorable Thomas D. Wingate, Franklin Circuit Court's Division II Judge, granted Plaintiff Lisa Warren's motion for partial summary judgment and denied Defendant Auto-Owners' motion for summary judgment. The Court held that Ms. Warren had satisfied the first prong of the test for a first-party bad faith claim as required in Wittmer v. Jones, 864 S.W.2d 885, 890 (Ky. 1993) by proving the insurance company was obligated to pay her claim under the terms of her insurance policy. The Court disagreed with Auto-Owners' argument that an insurer's "obligation to pay its policyholders' claims only arises once all judicial remedies it chooses to pursue have been exhausted[.]" Instead, the Court held that such an interpretation of the Wittmer test "confounds the concepts of contractual obligations of an insurer and the insured[.]" Warren v. Auto-Owners Insurance Company, Civil Action No. 09-CI-910, at *5 (Franklin Cir. Ct., Jan. 31, 2017).
An insurance company cannot use litigation as a tactic to prevent its obligation to pay under a claim of insurance bad faith.
Click here to read Judge Wingate's full opinion.