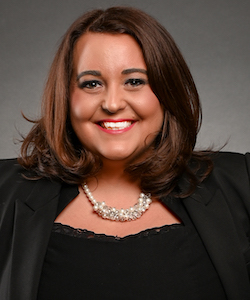 Elizabeth A. Thornsbury
Partner
Elizabeth Thornsbury has been with Mehr Fairbanks since 2014. She focuses on employee benefit claims for short-term disability and long term disability insurance, Employee Retirement Income Security Act ("ERISA") litigation, and insurance claims.
Elizabeth is originally from a town in southern West Virginia that sits on the border of Pike County in eastern Kentucky. She moved to Lexington in 2006 to attend the University of Kentucky where she graduated with a degree in Middle School Education. She has been an active member of programs focused on helping the youth of the country, and has served as a member of the Fayette County Citizen Foster Care Review Board. Elizabeth also devotes time to volunteer at the Fayette County Legal Help Center.
Since joining the firm, Elizabeth has focused primarily on helping disabled employees with their short-term and long-term disability claims. She is passionate about helping clients who are wrongfully denied their disability benefits by insurance companies after suffering a disability and being unable to return to their employment. Filing a disability claim often means that a client's life has been negatively impacted by their health and uncertainty regarding their financial stability at work. Elizabeth's practice goals include wanting to develop a personal connection with each and every client, while helping them navigate their insurance claims during this difficult time in their lives.
Outside of work, Elizabeth enjoys traveling, spending time with her family, visiting Eastern Kentucky, and watching sports.
Education
J.D., University of Kentucky College of Law, 2014
CALI Award for Legal Drafting (2013)
B.A. Middle School Education, University of Kentucky College of Education, 2011
Cum Laude; Dean's List (2007-2010)
Jurisdictions Admitted to Practice Commonwealth of Kentucky, 2014
United States District Court for the Eastern District of Kentucky
United States District Court for the Western District of Kentucky
Sixth Circuit Court of Appeals

Professional & Bar Association Memberships
Fayette County Bar Association
Kentucky Bar Association
Community Involvement
Citizen Foster Care Review Board
AmeriCorps Energy Express