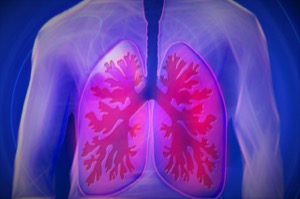 Have you been denied for Chronic Obstructive Pulmonary Disease? For patients struggling with COPD disability, it can be difficult to prove that your illness actually prevents you from working and supporting yourself and your family. Our attorneys can pursue your disability benefits for COPD – Chronic Obstructive Pulmonary Disease – when your initial claim was denied for long term disability insurance claims.
Is Chronic Obstructive Pulmonary Disease (COPD) a Disability?
Yes, in fact it is one of the leading causes of missed work. All too often, sufferers of COPD are denied disability benefits because they did not have proper documentation of their condition.
In order to get your denied claim appealed, you will need to demonstrate how the condition is affecting your daily life and ability to work. This applies to the government disability programs under Social Security and the VA, as well as private or employer-sponsored insurance policies.
About COPD Disability
COPD consists mainly of three kindred breathing conditions – chronic asthma, chronic bronchitis, and emphysema. Each condition affects the lungs' elasticity and is characterized by obstruction of the flow of air through the airways and out of the lungs.
COPD develops gradually, and patients living with COPD suffer daily from chronic coughing, increased mucus production, shortness of breath, tightness in the chest and wheezing. These symptoms worsen as the illness progresses. Complications include high blood pressure, heart attack and a higher risk of respiratory infections.
Largely attributed to smoking tobacco products, this life-threatening disease is also the result of exposure to silica, pollution, coalmine dust, cotton dust, grain dust, solvents and asbestos.
Claiming COPD Disability on an LTD Insurance Policy
Whether the insurance policy is provided through your employer, or the policy was purchased privately, we recommend that you have it reviewed by an attorney who has serious experience with fighting negligent insurance companies.
We have handled many COPD disability claims where long-term disability (LTD) insurers refuse, water down, or terminate coverage. If you have been unfairly denied payments on a LTD claim, contact our firm immediately to discuss your case. Many insurance policies have deadlines as brief as 30 days in which to file your claim.
Although you may have been awarded Social Security disability for COPD, the insurance company may pay no attention to that award in their determinations – even if they insisted, and even helped, you get the SSA benefits.
Contact Us Today
Our attorneys aggressively pursue all avenues of discovery against insurance companies, including the development of supporting and additional medical and vocational evidence to substantiate your appeal. We know how to represent you in court against the most relentless opposing counsel. Our goal is to maximize the benefits you receive from your LTD insurance policy.
If you have filed or are preparing to file an individual or long-term disability insurance claim – or if your benefits have been wrongfully delayed or denied – Mehr Fairbanks Trial Lawyers can help you retain your rights and benefits today by calling toll-free: 800-249-3731.