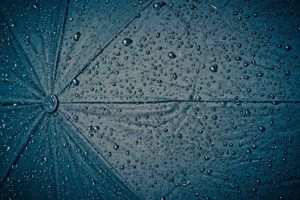 People obtain life insurance policies as part of financial planning for their loved ones' future. Life insurance protects those who rely on the insured's ongoing financial support and will suffer in the event that this support is withdrawn. Ideally, the life insurance company will pay the full policy amount after the insured's death.
Unfortunately, this does not always happen. Life insurance claims get routinely denied by large insurance companies for various reasons. Here's what you need to know regarding the process to appeal and win a denied life insurance claim.
Reasons Behind Life Insurance Claim Denials
Reasons behind denied life insurance claims vary depending on the policy provisions, state and federal laws and specific circumstances of an individual whose claim is denied. Below we have outlined the most common excuses life insurance companies use in denying claims:
Denial for failure to reinstate
Life insurance lapse / policy cancellation due to a missed payment
Denial for failure to provide complete information on application
Denial for failure to disclose immaterial pre-existing medical condition
Denial for failure to disclose a regular medical check-up
Denial for misrepresentation on the life insurance application
Denial for misrepresentation regarding age, employment and/or income
Denial for misrepresentation regarding weight
Denial based on alcohol use
Denial based on drug use
Denial due to a sickness / medical treatment exclusion
Denial for omitting information on the life insurance application
Denial for misrepresentation regarding criminal history
Denial of accidental death claim based on independent medical condition
Denial of accidental death claim based on death not occurring within specific time/date
Denial based on an exclusion in the policy
Denial based on suicide
Denial based on self-inflicted injury
Denial based on presumption of death due to disappearance
Denial based on death in a foreign country
Denial for failure to provide evidence of insurability
Denial based on prescription drug misuse
Denial based on termination of employment
Denial based on change in employment status
Denial based on employer's change of insurance providers
Denial based on failure to convert employment coverage to individual policy
Denial based on failure to port coverage
Denial based on employer's failure to maintain or forward documents to the appropriate department
Beneficiary dispute
Beneficiary contest
If you're looking for more information on life insurance claim denials, read our in-depth article: Reasons Life Insurance Companies Can Use To Deny Your Claim.
Life Insurance Claim Process
Approved claims: Generally, the insurance company should pay a claim within thirty days from the time all the required documents are submitted. If you file a claim for life insurance or accidental death benefits, the insurer will need such documents as a copy of the death certificate, medical examiner's report, autopsy report, police report, toxicology report, authorizations to release medical records, etc. Once all the records are received the insurer will pay a claim within the next 30 (thirty) days.
Delayed claims: A claim that is not paid within 30 (thirty) days from the time all the necessary documents are submitted is delayed. A claim delay may last from several months to several years depending on the reasons behind the delay. It is not unusual for an insurance company to delay paying a claim for several years. Fighting a delayed life insurance claim should not be a do-it-yourself project and should always involve the assistance of a life insurance attorney. If a claim is not paid, you need to inquire into the reasons behind the delay. It usually means there is a problem with processing the claim and you may need legal counsel to make sure your claim is not eventually wrongfully denied.
Denied claims: When the insurance company makes a determination to deny a claim, it will send a denial letter to the beneficiary or the person who filed the claim. The denial letter needs to be specific and outline the exact reasons for denial. Unfortunately, far too often, insurance companies send vague denial letters that simply state that the claim is not going to be paid without giving specific reasons for denial. In some cases, the denial letter may refer to a certain statute or a legal theory which renders the claim not payable. If this is the case, a life insurance lawyer will evaluate whether the referenced law is applicable. Once you receive the denial letter, the next step is to contact a life insurance attorney who will assist in contesting the denial.
How To Appeal and Dispute A Life Insurance Claim That Has Been Denied
In order to successfully appeal a denied life insurance claim, you need to work with an attorney who specializes in this area of law. A life insurance lawyer working on your case will know what law controls your claim and how to appeal the denial legally.
Disputing a denied life insurance claim involves claim denial investigation, gathering supporting documents, conducting legal research and filing an appeal. This process is controlled by a set or regulations that must be followed strictly.
For example, an ERISA claim denial requires that an administrative appeal be filed within a certain period following the denial letter. Since the documents gathered and the issues raised on appeal will subsequently be reviewed during litigation, it is important to conduct thorough investigation and legal research before filing an appeal.
Further, many life insurance claims may involve interplay of several state and federal laws, various policy provisions and court documents. In such cases, a life insurance lawyer will help design a successful appeal strategy and sort out possible outcomes of the case.
Many insurance companies allow an administrative appeal before the person whose claim was denied files a lawsuit. To file a successful administrative appeal, your life insurance lawyer will present a convincing argument based on the facts of the case supported by the laws governing it. It is a crucial step in getting a denied claim paid.
Contact Us Today
At the law firm of Mehr Fairbanks Trial Lawyers we understand the many difficulties a denied life insurance claim can be. If your life insurance claim has been denied, call our life insurance attorneys for help. We are prepared to fight for your right to the life insurance benefits you deserve. Call Mehr Fairbanks Trial Lawyers without delay, for a free evaluation of your claim: 800-249-3731.