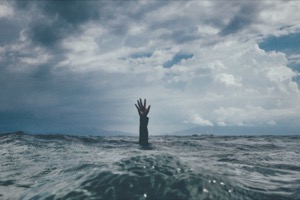 Chronic Pain Syndrome disability claims can have various proof issues. This is true for private long-term disability (LTD) insurance or group insurance plans. Disability examiners need objective evidence of how your condition keeps you from being able to work.
With a strong helping hand, you can get the benefits you deserve. Ask a disability lawyer at our firm about your chronic pain disability claim.
Coping With Chronic Pain Syndrome
Chronic pain is pain that continues or recurs for over 6 months. It is pain that continues when it should not, and traditional treatment fails to bring relief. The triggering causes can be as variant as an injury, illness or infection. Chronic pain can be associated with, and sometimes confused with, complex syndromes such as fibromyalgia and complex regional pain syndrome.
There may be an ongoing source of pain such as nerve pain, bone pain, headaches, joint pain, back pain, or other localized symptoms. Many other patients show no apparent past injury or disorder.
With chronic pain, however, once any originating condition has been resolved, continuous pain is still there. As chronic pain syndrome develops, it is no longer a symptom of another condition, it is a condition unto itself.
When an insurance company denies your claim for short or long-term disability benefits, you have legal rights to appeal the denial. Our experience with chronic pain disability claims is extensive, and we have successfully appealed and overturned many denials. We have challenged wrongful claim denials based on a stream of unjust reasoning from insurance providers, ranging from citing vague policy language to discrediting the claimant's diagnosis.
Most group policies are governed under federal "ERISA" law, while individual policies fall under state contract and bad faith law. Very different rules apply, depending on whether you're fighting an ERISA or private insurance denial.
It is important that you seek experienced legal representation immediately. With our knowledge of ERISA appeals and private long-term disability insurance, we can send a message to insurance companies that you are not going to be manipulated out of your rightful compensation.
Do you have individual or group disability claim questions?
If you have filed or are preparing to file an individual or long-term disability insurance claim – or if your benefits have been wrongfully delayed or denied – Mehr Fairbanks Trial Lawyers can help you retain your rights and benefits today by calling toll-free: 800-249-3731.