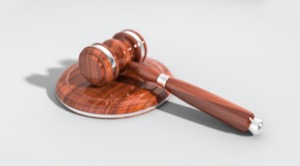 In Hollaway v. Direct General Ins. Co. of Miss., 497 S.W.3d 733 (Ky. 2016), the Kentucky Supreme Court addressed the first substantive insurance bad faith case to come before it in ten (10) years.  In its decision, the Court affirmed a summary judgment granted by Fayette Chief Regional Circuit Judge Thomas Clark, who had found an absence of evidence of bad faith on the part of the insurer.  The Court had no trouble agreeing with Judge Clark, who had found that liability for the disputed parking lot fender bender that gave rise to the claim was never reasonably clear.  Without clearly proving liability for the accident, or the injuries stemming from it, the plaintiff could not prevail on a claim of bad faith, which requires that an insurer be obligated to pay under the terms of the policy.  Hollaway stems from a low-impact auto collision in a parking lot. The trial judge noted:
Liability was clearly contested.  Plaintiff and Defendant Sykes each gave different accounts of the accident and the cause of the accident. The only real item in which the parties agreed was that all parties were wearing seatbelts at the time of the minor impact. Hollaway v. Harry Sykes, et al., Civil Action No. 08-CI-02603 (Fayette Cir. Ct., April 29, 2013).
The claim notes indicate that a supervisor made a notation early on that there was "possible comparative negligence" as the insured vehicle driver backed out of a parking space when the claimant vehicle pulled into the parking space and collided with the insured vehicle.  Fourteen (14) days later, the supervisor told the adjuster to listen to the recorded statements again.  The adjuster did just that and made a note that there were "conflicting statements" and went on to conclude that he thought the $5,000 offer was a fair offer. Samantha Hollaway, who was a passenger, and her driver contended that they had stopped in the parking lot and were rammed by Mr. Sykes who was backing out of a parking space.  However, defendant Harry Sykes who later testified in a  deposition, had given  a completely different version of  the accident from Hollaway's.  Sykes claimed that he was only backing up for a second or two before the other car, coming around the corner too fast, hit his car.  Defendant Sykes noted there was no damage to his car and stated that he was stopped after having backed out of the parking space and was about to move forward when the other car came around and hit him.